Purchase Tickets
A conversation with artist Chantal deFelice discussing her exhibition Literary Destinations. This program will be moderated by Jesse La Tour.
This collection of paintings highlights the intersection of books, art and travel while reflecting on each bookstore and its cultural impact on community. On display at the 1888 Center from July 27 through September 27, 2017.
---
Chantal deFelice is an illustrator & audiovisual artist with a penchant for science, literature, history and travel.
She manipulates material gathered from these sources of learning into tangible or experiential art: alternating between performing live video projections, composing audio soundscapes, and creating paintings on wood or ink drawings on paper.
Her work has been exhibited throughout Orange County, at notable art venues including but not limited to: Artists Republic, Hibbleton Gallery, Grand Central Art Center, and Irvine Fine Arts Center. She was raised in Eugene, Oregon, graduated in 2004 with a BFA from Laguna College of Art and Design, and currently works out of a studio in San Clemente, CA. Photo: Arthur Pham
---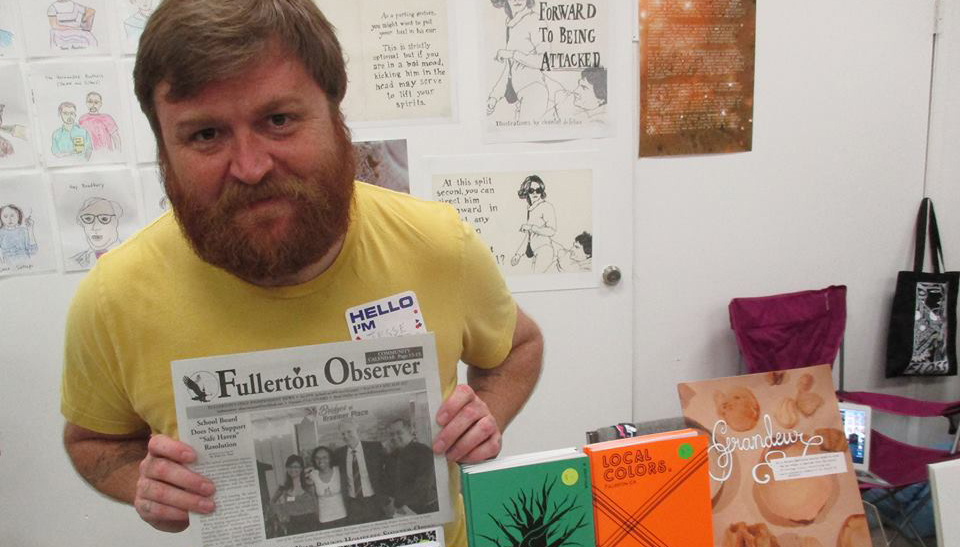 Jesse La Tour is co-owner of Hibbleton Gallery, co-founder of the Magoski Arts Colony and the Downtown Fullerton Art Walk. He also owns Bookmachine books + zines, which was voted Best Zine Library by OC Weekly. Jesse is also co-editor of the Fullerton Observer Newspaper, and teaches English part-time at Fullerton College. He mainly writes about local history, politics, culture, and social issues. He believes that the way to change the world is to start with your local community. On Friday nights, he DJs at Mulberry St. Ristorante (aka The Anti-Club) in downtown Fullerton.